Massachusetts is one of the top U.S. producers of seafood. Important fisheries include sea scallops, American lobsters, Jonah crabs, groundfish, flounder, monkfish, Acadian redfish (ocean perch), mackerel, herring, swordfish, tuna, clams, oysters, and other seafood.
Several of the nation's most productive commercial fishing ports are located in Massachusetts. Top ports include New Bedford, Gloucester, Provincetown-Chatham, Boston, and Fairhaven.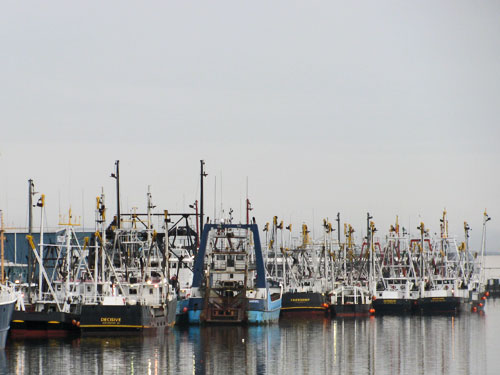 New Bedford is consistently ranked among the top U.S. ports in terms of volume and dollar value of seafood. The port of New Bedford is known for its fleet of scallop boats, groundfish vessels, offshore lobster boats, and others.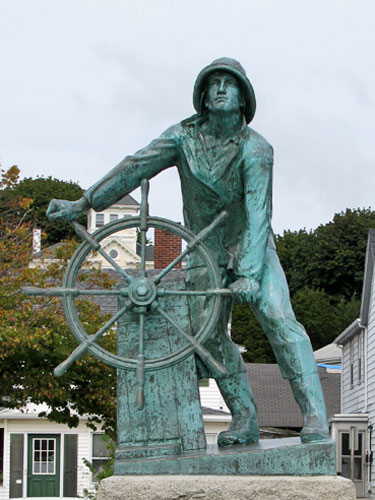 The port of Gloucester was founded in 1623. Known as Americas oldest commercial fishing port, Gloucester still exists as a full service port for the New England commercial fishing industry.
The port is home to scallop boats, lobster boats, groundfish trawlers, mid-water herring trawlers, gillnetters, and other commercial boats. In 2006 Gloucester was named a Preserve America Community.
Upon arrival in the town, it is quite evident that this is and always has been a fishing village. In fact, Gloucester may be the best example of a fishing town in the United States. The people are extremely proud of their heritage and welcome visitors questions, cameras, and explorations.
Gloucester is home to two world famous fishermen's memorials. The two monuments are positioned along the water, looking seaward.
The oldest and most famous monument is the statue of "the man at the wheel", a memorial to the thousands of Gloucester mariners that have been lost at sea from the 1600s thru present.
Just down the street is the Fishermen's Wives memorial which commemorates the women and children that suffered as a result of tragedies at sea.
Related Information
Gloucester Massachusetts Photo Gallery