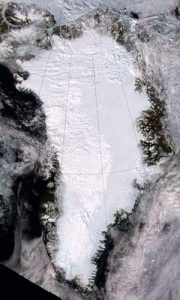 Located in one of the world's richest marine environments, Greenland is home to more than 250 species of fish as well as numerous shellfish, crustaceans, and other marine life.
According to Statistics Greenland, fishing is the primary industry of the Greenlandic economy. Many of Greenland's major ports are within range of productive fisheries.
Greenland commercial fishermen land coldwater shrimp, scallops, crabs, Greenland halibut, cod, haddock, pollock (saithe), tusk, herring, mackerel, lumpfish, ocean redfish, catfish (wolf fish), capelin, and other seafood.
Greenland's Fisheries are managed by the Greenland Institute of Natural Resources. Fishing grounds beyond Greenland's 200 mile jurisdiction are managed by the Northwest Atlantic Fisheries Organization (NAFO).
Greenland has individual fishery agreements with the EU, Faroe Islands, Norway, and Russia.
Related Information