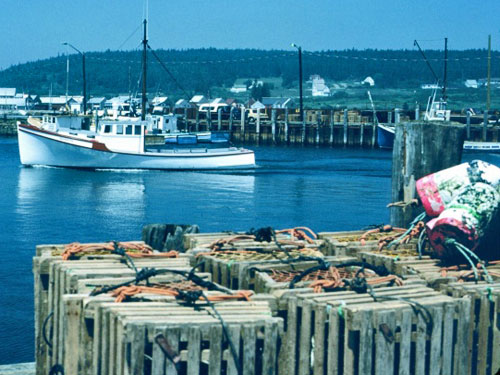 New Brunswick is the largest of Canada's three Maritime provinces. New Brunswick is bordered by Quebec, the Gulf of Chaleurs, the Gulf of Saint Lawrence, Northumberland Straits, Nova Scotia, the Bay of Fundy, and Maine USA.
The New Brunswick seafood industry (fishing, aquaculture and seafood processing) is a leading source of ocean related employment and income.
Along the Gulf coast, large numbers of fishing vessels work in mostly seasonal fisheries. Important fisheries include lobster, snow crab, and herring.
Along the Fundy coast, commercial fishing is an important source of income. Lobster is the most valuable fishery. Sea herring, scallop, and sea urchin are also important species for fishermen.
Related Information