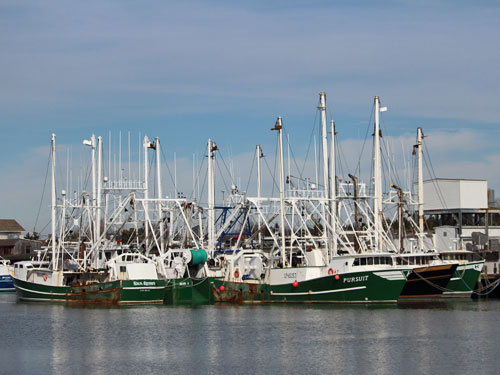 One of New Jersey's oldest and most important commercial fishing ports, Cape May is the home port for numerous commercial fishing vessels including scallop boats, draggers, lobster boats, and others.
Larger vessels dock at Schellenger's Landing, Lund's Fisheries, and the docks near Two Mile Marina. Smaller commercial vessels make port at various docks and marinas in and near Cape May Harbor.
Commercial vessels returning from the open Atlantic reach Cape May Harbor via Cape May Inlet. At the harbor's east end, the Cape May Canal provides access to the Delaware Bay.
Related Information