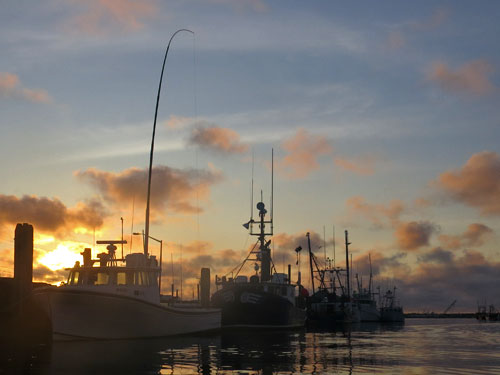 Maryland commercial fishermen harvest seafood from the Chesapeake Bay, Atlantic Ocean, and coastal bays.
Chesapeake Bay watermen harvest blue crabs, oysters, hard clams, soft-shelled clams, razor clams, and dozens of finfish.
The striped bass is the most iconic species of the Chesapeake Bay. Other fish include white perch, yellow perch, Atlantic menhaden, Atlantic croaker, spot, seatrout, black drum, bluefish, flounder, and Spanish mackerel.
Maryland's only major access point to the Atlantic Ocean is the port of Ocean City. Despite its small size, the commercial harbor accommodates a variety of commercial fishing vessels.
Vessels making port in Ocean City land sea scallops, clams, oysters, blue crabs, lobsters, tuna, wahoo, mahi mahi, swordfish, sharks, flounder, black sea bass, monkfish, croaker, spot, seatrout, striped bass, and other seafood.
In Maryland's coastal bays, fishermen harvest crabs, clams, oysters, and finfish.
Related Information