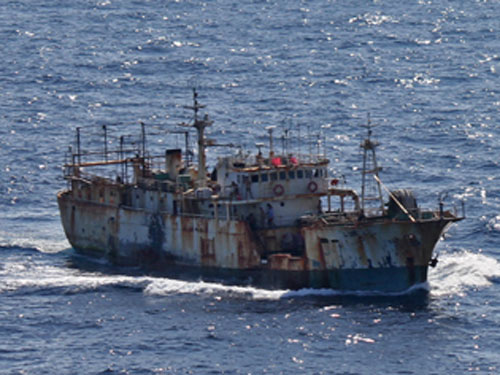 Illegal, Unreported, and Unregulated (IUU) Fishing is an issue that affects fishermen around the world.
The USA is one of several nations that have recently passed legislation to combat illegal, unreported, and unregulated (IUU) fishing and seafood fraud internationally.
The Illegal, Unreported, and Unregulated Fishing Enforcement Act includes several provisions designed to prevent illegally harvested fish from entering the United States, and supports efforts to achieve sustainable fisheries around the world, including the Port State Measures Agreement (PSMA).
The PSMA requires foreign fishing vessels to give adequate notice of intent to visit ports, restricts the entry of fishing vessels known or suspected to engage in illegal fishing, and denies port services to such vessels.
The United States now joins 13 other nations that have already ratified the PSMA, which will be legally binding once a total of 25 countries have ratified it.
The bill also implements U.S. commitments under the Antigua Convention that updates the framework for managing shared stocks of tunas and other highly migratory species in the eastern Pacific Ocean and strengthens the ability of the United States to address fishing activities of concern by foreign nations under the High Seas Driftnet Fishing Moratorium Protection Act.
source: NOAA Fisheries
Related Information
International Commercial Fishing Regulations