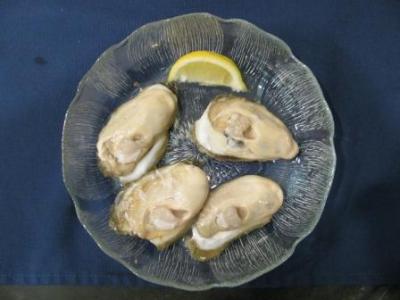 A group of seafood companies have completed the certification of products under a new Nova Scotia Seafood Quality Program. More businesses are expected to participate in the program.
The Nova Scotia Seafood Quality Program (NSSQP) is set of quality standards that meet or exceed the very best globally recognized standards around seafood quality, sustainability, and traceability for each of the brand species.
Launched in Summer 2021, the NSSQP was developed to promote high quality standards within the Nova Scotia seafood supply chain and to enhance Nova Scotia Seafood's international reputation for premium quality seafood.
The NSSQP is a comprehensive scheme that combines elements of food safety, seafood quality, sustainability, and traceability into one comprehensive certification.
For some species, it is the only certification scheme which explicitly incorporates product sampling, product inspection, and evaluation as a central requirement under the certification.
Certified companies are recognized as Nova Scotia Seafood Ambassadors and receive many promotional benefits.
Certified companies gain access to the Nova Scotia seafood brand marketing materials and trademarked logo for use in their own marketing, become recommended suppliers on the Province's seafood marketing website and can be included in strategic marketing promotions throughout the year.
Nova Scotia seafood companies that have received certification so far are:
North Bay Fisherman's Cooperative
NovaCan Live Seafood
Premium Seafoods Group
Lobsters R Us
Bill & Stanley Oyster Company
Live Stor Sydney – Live Seafood Storage System
Fisherman's Premium Atlantic Lobster
Nova Scotia Seafood Quality Program Highlights:
Nova Scotia ships premium species such as lobster, shrimp, snow crab, oysters, and more to nearly 80 countries
the certification is linked to individual companies listed in the Nova Scotia export directory, viewed by buyers around the world
the Nova Scotia Seafood Quality Program began in July 2021
certifications were developed by Nova Scotia Seafood, in partnership with Perennia Food and Agriculture Inc. and Université Sainte-Anne
more than 25 industry members were consulted on the development of the standards
sources: Province of Nova Scotia, Nova Scotia Seafood Quality Program
Related Information