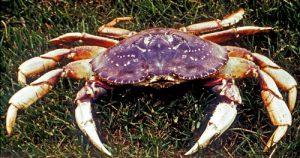 Washington State's commercial Dungeness crab fishery will open in coastal waters Jan. 15 after a six-week delay, according to Washington Department of Fish and Wildlife (WDFW).
WDFW fishery managers approved the opening in coordination with fishery managers from Oregon and California.
WDFW delayed the fishery opening, initially scheduled Dec. 1, to allow more time for crabs to fill with meat and to coordinate coastal openings with Oregon and California. Fishery managers estimate crab will have adequate meat in their shells by Jan. 15 to proceed with the opening.
Dan Ayres, coastal shellfish manager for WDFW, noted that the latest test results indicate Washington coastal crabs are safe to eat, remaining well below the public health action level for domoic acid, a natural toxin produced by certain types of marine algae.
The Washington non-tribal commercial crab fishery was valued at $52 million during the 2016-17 season.
source: Washington Department of Fish and Wildlife