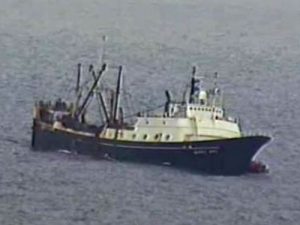 On July 26, 2016, aircrews from Coast Guard Air Station Kodiak, along with good Samaritans, rescued 46 people approximately 690 miles west of Dutch Harbor, Alaska.
Crewmembers were forced to abandon ship after the 220-foot fishing vessel Alaska Juris began taking on water near Kiska Island.
All 46 crew members were transferred to good Samaritan vessels Spar Canis and Vienna Express to be transported to Adak, Alaska.
source: U.S. Coast Guard