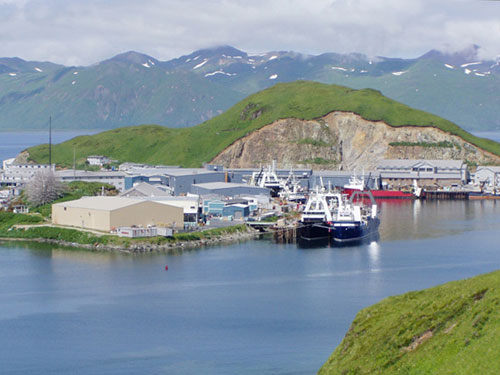 Dutch Harbor-Unalaska is one of the most famous fishing ports in the world. The port is home to a large fleet of Alaskan crab boats, trawlers, and other commercial fishing vessels.
The town received worldwide media attention as a result of the Discovery Channel Television series, "Deadliest Catch."
The series features a cast of rough and excitable men who risk their lives and endure unbelievable conditions while fishing for king and tanner crabs in the Bering Sea.
Related Information