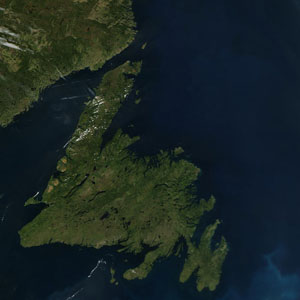 Newfoundland and Labrador is the northernmost of Canada's Atlantic provinces. Labrador is bordered by Quebec and the Labrador Sea.
The island of Newfoundland is separated from the Labrador Peninsula by the Strait of Belle Isle and from Cape Breton Island by the Cabot Strait. Along its western shoreline is Gulf of Saint Lawrence.
Newfoundland and Labrador is home to highest number of commercial fishing vessels in Atlantic Canada. Inshore to mid-range vessels target snow crab, lobster, coldwater shrimp, groundfish, cod, lumpfish, mackerel, capelin, seal, and Greenland halibut.
Larger offshore vessels fish for snow crab, coldwater shrimp, surf clams, Greenland halibut, flounder, cod, and other species.
Newfoundland and Labrador fisheries resources are managed by the federal government though Fisheries and Oceans Canada (DFO). Fish stocks beyond the 200 mile limit are managed by the Northwest Atlantic Fisheries Organization (NAFO).
Related Information