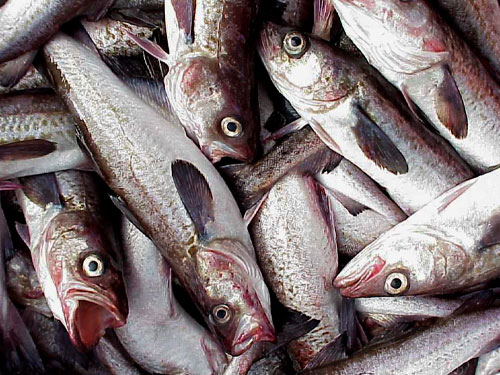 The walleye pollock (Gadus chalcogramma) occurs throughout North Pacific Ocean and Bering Sea.
A key species for Alaska, the pollock fishery is one of the world's largest resources of edible finfish. Pollock are taken primarily with pelagic trawl gear.
Gulf of Alaska pollock are managed independently of Bering Sea and Aleutian Islands stocks.
Related Information