Conch is a general term that is applied to several species of gastropods caught along the Atlantic Coast and Caribbean Islands region of North America.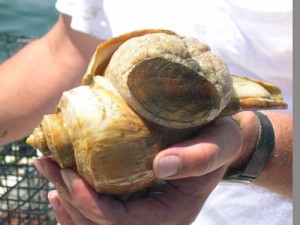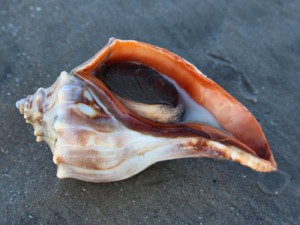 Whelks
Whelks are large gastropods, similar to snails. Commercially important species include channeled whelk (Busycotypus canaliculatus), knobbed whelk (Busycon carica), and lightning whelk (Busycon sinistrum).
In most areas, whelk are harvested with traps (pots) and trawl gear. Whelks are also landed as bycatch in a number of fisheries. Along the Atlantic Coast, whelk fisheries are managed by state agencies.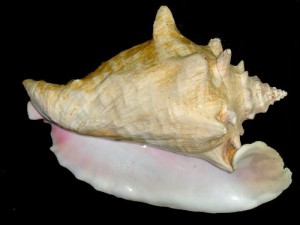 Conch
The Caribbean queen conch (Strombus gigas) is found near Bermuda, southern Florida, southern Mexico, the Caribbean region, Venezuela, and Brazil.
The queen conch is recognizable by its large pinkish shell, which is used by artists or marketed as collectibles.
The queen conch is one of the most important fishery resources in the Caribbean. Queen conchs are harvested by hand or with simple fishing gear. Both the meat and shells of conchs are utilized.
Queen conch harvesting is prohibited in Florida and adjacent Federal waters. In Federal waters of the Caribbean (Puerto Rico and USVI), the species is managed by the Caribbean Fishery Management Council (CFMC) via a fishery management plan (FMP).
Related Information