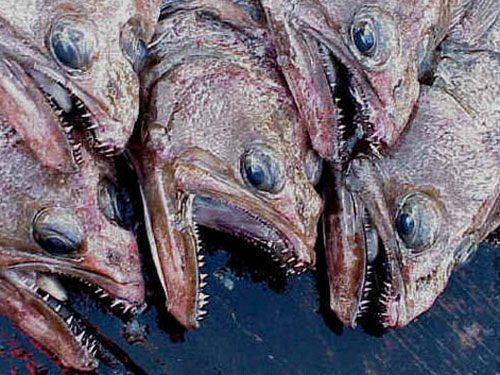 The arrowtooth flounder is found from central California to the Bering Sea. The majority of U.S. catches originate in the Gulf of Alaska where arrowtooth are the most abundant groundfish species.
Approximately 25,000 tons of arrowtooth flounder are caught, processed, and sold each year from the Gulf of Alaska, according to NOAA Fisheries.
Arrowtooth flounder flesh contains enzymes which cause degradation when cooked. However, if the fish are chilled to near zero or processed immediately and frozen, the enzyme does not break down the flesh.
The bullk of U.S. caught arrowtooth flounder go to Asian markets as a less expensive flounder option. Fish are also used for sashimi, sushi, and surimi.
The Pacific Canada arrowtooth flounder fishery is managed by Fisheries and Oceans Canada under its Integrated Fisheries Management Plan (IFMP)
The Pacific U.S. arrowtooth flounder fishery is managed by the Pacific Fishery Management Council. The Alaskan fishery is managed by the North Pacific Fishery Management Council
Related Information