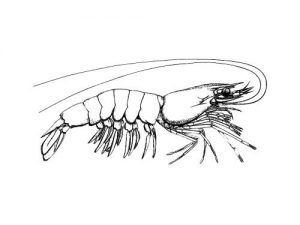 Georgia's food shrimp harvest season will be extended until 6:15 p.m. on Monday, January 15, 2018, according to Georgia Department Of Natural Resources (DNR).
Commercial food shrimp trawlers may continue to operate in waters eastward of the sound-beach boundary currently open to power-drawn trawls.
The extension also applies to commercial and recreational cast netters, as well as persons using a beach seine from waters open to the use of these gears.
Georgia DNR typically extends food shrimp season beyond the usual December 31st closing date unless environmental conditions such as abnormally cold weather or lower-than-normal shrimp abundance makes such an extension unadvisable.
Thus far, water temperatures and salinities in Georgia's estuaries are within normal ranges when compared to long-term averages. The decision to extend the food shrimp season was made in consultation with members of the Shrimp Advisory Panel and can be altered if emergency circumstances warrant.
Data collected via the Georgia trip ticket program indicate that 2017 ex-vessel prices are very similar to prior year's values. However, prices were exceptionally high in 2015. The 2017 average price per pound is $4.39 which is 3% lower than the 5-year average of $4.54.
For more information on the extension of food shrimp season, please contact the Coastal Resources Division office at (912) 264-7218.
source: Georgia Department Of Natural Resources