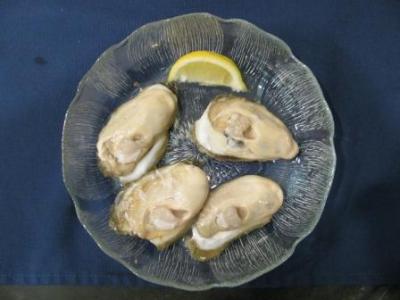 Shellfish farmers and other stakeholders are invited to join North Carolina Sea Grant at a free shellfish aquaculture workshop on Saturday, Feb. 11, from 10:30 a.m. to 4:30 p.m. in Morehead City.
The session, held in conjunction with the N.C. Aquaculture Development Conference, will be at Carteret Community College's Bryant Building, at 205 College Circle (campus map).
The workshop will feature a wide range of information for potential and established growers, including site selection, leasing procedures, business-plan development, culture gear and techniques, harvest and storage regulations, marketing strategies, USDA programs, and other information.
Gef Flimlin, who specializes in commercial fisheries and aquaculture as a marine extension agent with Rutgers University, will offer an overview of shellfish aquaculture and its development in the mid-Atlantic.
The workshop is free but limited to 75 attendees and registration is required. Participants can sign up by contacting Vanda Lewis, at 252-222-6307 or vanda_lewis@ncsu.edu, by Feb. 4, 2017.
The North Carolina Aquaculture Development Conference is set for Feb. 10 and 11 in New Bern. For more information, visit www.ncaquaculture.org.
source: North Carolina Sea Grant